Striped bass is a popular game fish found in the nearshore waters of the North Atlantic Ocean. They're are in Virginia and Maryland in the winter time and migrate North of New Jersey in the Summertime.
Some striped bass stay year round in one area and are know as resident bass. The bigger striped bass migrate a spawn in rivers. Striped bass often follow bait fish such as bunker while they migrate.
When striped bass are migrating in the spring and fall surf fishing for stripers becomes very popular.
In this guide, I'll show you my favorite striped bass lures, baits, and some pro tips on how to catch striper bass with ease.
Here Are the Best Striped Bass Fishing Lures and Baits
More on Umbrella Rigs:
Umbrella rigs are good way to cover lots of water and find out where the stripped bass a located. I would recommend running two umbrella rigs one weighted and one not weighted an see which one starts catching fish and then put them at the depth that is catching the most fish. A 1 lb weight will get the rig deeper in the water column. Be careful with the amount or line let out as this controls the depth of the umbrella rig. If to much line is let out the rig can hit the bottom and get snagged. I caught a huge fluke while trolling for striped bass which meant the rig was really close to the bottom!
Sometimes bluefish destroy the swim shad and replacements will need to be made. A umbrella rig can also be assembled from basic tackle to create a low cost custom rig. The items below are what is needed to build or replace shad on an umbrella rig.
I like the 8/0 Mustad 2407 saltwater hooks above.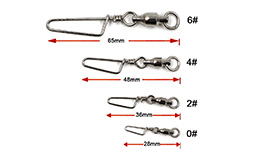 I put some good swivels to attach swim shad to the umbrella rig above.
These are typically used in sizes 03, 04, 05 and 06 for striped bass. This is 3 inch to 6 inch lengths respectfully. Size 03 is good if the bait in the area is small and size 05 or 06 is good when schools of full size bunker are around.
Storm swim shad work great for striped bass. These baits look a lot like a bunker and can be easily fished at any depth. The swim shad is a jig and has a weight in the head of the fish. These come in a variety of colors and patterns. This Storm Shad is very similar to the Tsunami Swim Shad which also works great. A five inch swim shad is common size to use but the three inch size is better if small bait fish are in the area.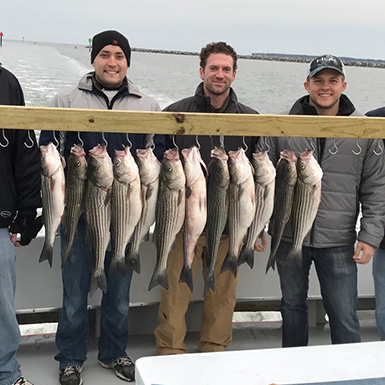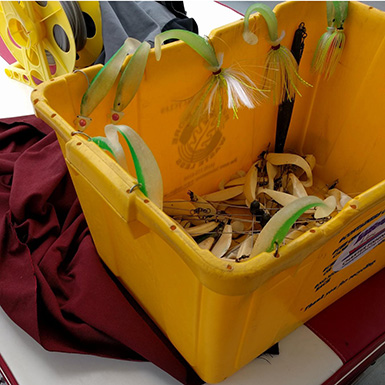 More On Live Bait Setups:
If the pole is setup with braided line a fluorocarbon leader is needed. A 50lb leader with 50lb braided line is a good setup. Seaguar is top quality leader line but is also expensive. Any type or fluorocarbon leader line is better that braided line and will work good. Tying the braided line to the leader line is best achieved with a line to line knot double uni knot is the easiest to tie. If you do not know how to tie two lines together a barrel or cane swivel works to attach the leader.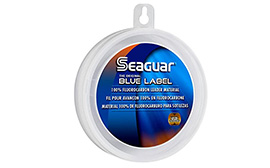 Typical fresh baits for striped bass includes bunker, clams, bloodworms and eels. These have different levels of success depending on what the bass are feeding on in the area and the time of year. A circle hook works good with all of these baits.
One important thing to mention is that any fish cut bait used should have the scales removed first. My friend and I were fishing from a pier and kept having bass run and then spit the hook when using a cut piece of bunker. We were told that striped bass first scale a bait fish in a process that keeps the mouth of the striped bass open. If it is not scaled they will not clamp down hard to eat the bait and may spit it out of their mouth. If it is already scaled there is a better chance the fish will bite down and the circle hook will properly secure in the corner of the mouth.
Bait casting fishing reels are typically used with striped bass so that poles can be left in holders while waiting for a fish to bite. For a circle hook firm tension needs to be added to the line in order to hook the fish. The fish can always release the bait if it realizes something is wrong before tension is added. Try to quickly add tension to line once it the fish starts running and line is peeling of the reel. Of course remember not to set the hook when using a circle hook, just apply steady pressure.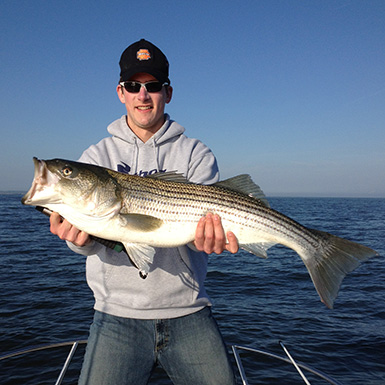 My dad caught the striped bass above on a pier in New Jersey. He brought a few live eels which I did not think were going to work at all. He cast out a weightless eel hooked through the nose a caught the striped bass on the first cast. I was very surprised!
Described below is the classic surf fishing rig for live or cut bait.
This bring the bait to the bottom. Once the line is cast additional line cant be let out. The bait will then drift away from the pyramid sinker that is anchored on the bottom. If to much additional line is let out the bait might get tangled and it can be difficult to set the hook when a fish bites.
The pyramid sinker is important if there is strong current. If there is no current a smaller sliding egg sinker on the line works good. The egg sinker is better because it is lighter and has a less likely chance of getting snagged on rocky bottom.
The slider goes through the fishing string and a weight goes on the clip.
The line is tied to barrel or crane swivel. On the other end of the swivel is tied to a three or four foot fluorocarbon leader that is tied to a hook.
A 3 oz pyramid sinker will work good in most situations. If there is strong current a bigger sinker may be needed. If there is little to no current a smaller sinker can be used.
AFW mighty crane swivels can be used to attach the rig to the main line.
8/0 Mustad 2407 saltwater hooks work great for this setup.
The pictures above show a "fly" that I tied to catch striped bass at night. I noticed the bass were feeding on very very small shrimp near the light and where not interested in any plugs or jigs that I was using.
I took the trouble hook off a lure that had some whiskers tied to the hook and I caught several bass with it.
This stopped working when all the whiskers fell of the hook. When I got home I tied the two flies above which caught the striped bass in the second picture.
These striped bass above were caught from a pier at night.
Well that does it! Thanks for visiting Global Fishing Reports.
I hope these suggestions help you catch more striped bass!
If you have any suggestions for top stripped bass lures and baits, leave a comment below!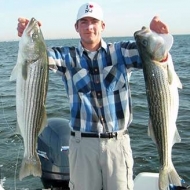 Captain Cody has worked on charter fishing boats in the Florida Keys, Virgin Islands and Alaska. Cody grew up in Pennsylvania and has also done extensive freshwater fishing including bass fishing tournaments. Cody strives to provide detailed information about the best fishing gear and tactics to help both novice and experienced anglers have a more productive and enjoyable time on the water. Cody also has a background in aerospace engineering and neuroscience but really only takes pride in being good at one thing and that is fishing!