Global Fishing Reports provides fishing information from professional charter captains. Detail reports of the best lures and fishing tactics to catch the most popular game fish is provided. In-depth reviews of the best fishing gear is also found in the reports.
Reviews by Captain Cody Wabiszewski

Cody Wabiszewski is a charter fishing captain and owner of Global Fishing reports. Cody has worked on fishing charters in the Florida Keys, United States Virgin Islands, Juneau Alaska, and Sitka Alaska. He has also lived in Pennsylvania and New Jersey where he enjoyed fishing in bass fishing tournaments.
Cody strives to provide detailed information about the best fishing gear and tactics to help both novice and experienced anglers have a more productive and enjoyable time on the water. Cody also has a background in aerospace engineering and neuroscience but really only takes pride in being good at one thing and that is fishing!
---
Captain Cody YouTube Channel
Captian Cody is the official youtube channel of Global Fishing Reports. Many how-to fishing videos are provided. Popular videos include how to throw a cast net, and scuba diving with a great white shark in the Flordia Keys. If you click the image below it will take you to the channel.
There are also many videos from Alaska fishing for salmon, halibut and ling cod. More recently Cody has been fishing out of the Florida keys for mahi-mahi, snapper, tuna and lobster. The channel has over 1,000,000 views and over 8,000 subscribers.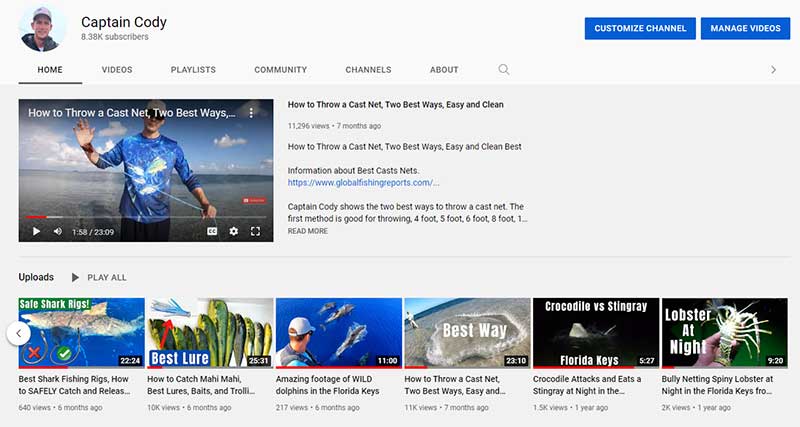 ---
Captain Cody Facebook 

---
Captain Cody Instagram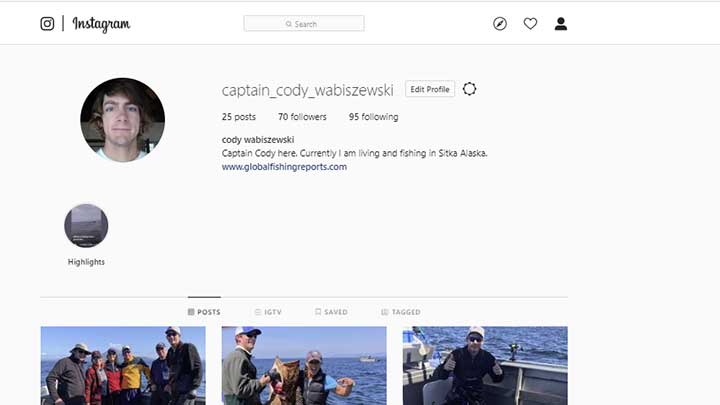 ---
Future Goal of the site
Users posting fishing reports is the future goal of this site. Right now, the site focuses on how to catch fish. The next question is where to catch fish.
Also, check out our About Me, Patreon, Podbean, and Follow Us.
Contact Us
Captain Cody Can be reached at the email below.
Email: globalfishingreports@gmail.com