Fly fishing is much more technical than using a standard spinning reel and conventional tackle.
In my experience, you can typically catch more fish using conventional tackle but once people get hooked on fly fishing they are hooked.
The challenge and excitement of fly fishing make the reward of catching a fish that much better.
Trout are more aware of their surroundings then most people realize. Although anglers can often spot trot, fly fishing is about presenting a natural looking bait without having the trout aware that you are present. When picking a fly the tippet size and fly should match the bait in the area you are fishing.
The best place to practice fly fishing is in water where fish are hungry and eager to bite. This will ensure you get enough strikes to practice both casting and retrieving fish. A good place would be in a farm pond. Bluegill and bass will both eat flies and are good fish to catch practice fly fishing techniques. Practice in an open area where you will be less likely to get staged while casting. Here we will discuss the top five flies and the best conditions to use each type of fly.
Here Are the Best Flies for Trout Fishing
1. Wooly Bugger Trout Fly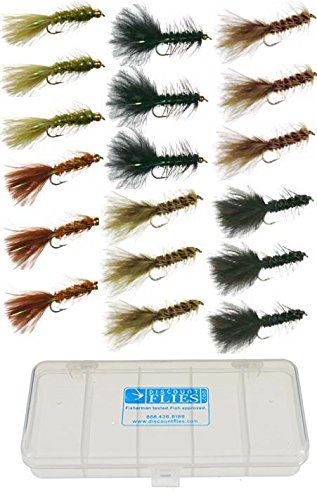 Price: Around $27
This is a versatile fly that can be fished under the surface or can be twitched like a wounded bait at the surface.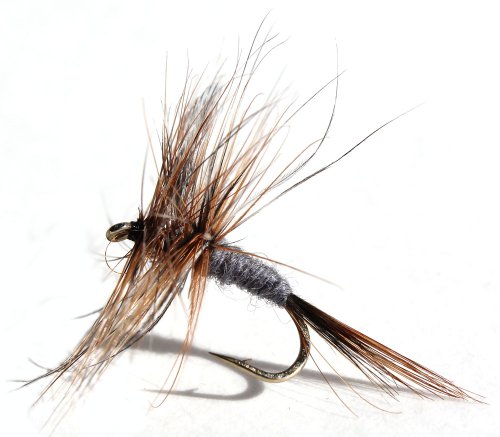 Price: Around $9
Dry flies are what most people think about when they think fly fishing. These look like flies and float on the surface of the water. The best dry fly approach is to cast upstream and let the fly drift with no drag. Do not twitch the fly or it will likely spook the fish with the line movement.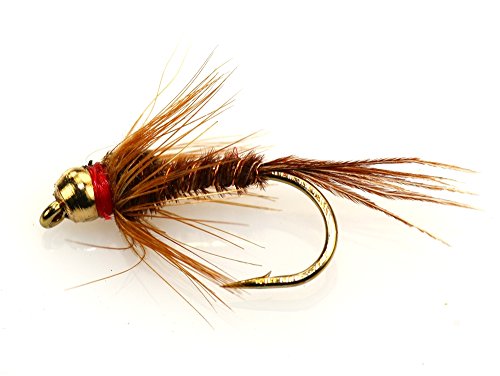 Price: Around $9
This is my friend Patrick Arena's favorite fly. He frequently fishes the Bighorn River in Montana.
4. Prince Nymph Trout Fly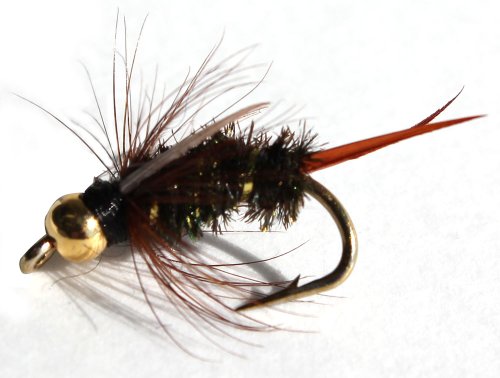 Price: Around $9
Nymph flies are normally rigged with two flies. The top fly can be large to attract and the bottom spaced out about 18 to 24 inches.
The weight is rigged about 6 inches above the fly, just enough to get to the bottom but not hang up. You want to drift the fly naturally. Using three flies in one rig is illegal in some states.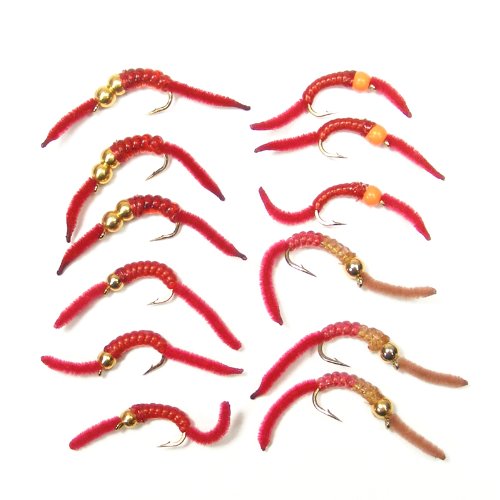 Price: Around $25
These work good as a suspended nymph fly in high flow water above 2000 CFS. Different weight beads get the bait deeper in the water column.
6. Assortment of Fishing Flies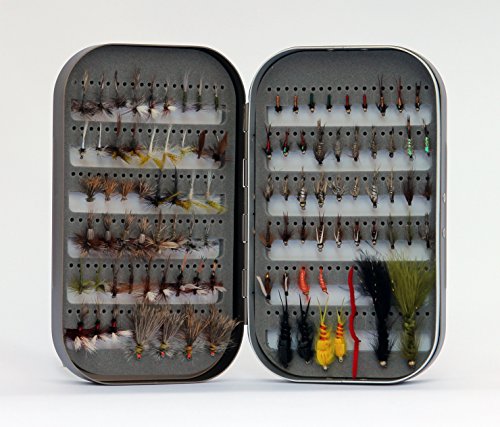 Price: Around $70
Having and assortment of flies is a good idea.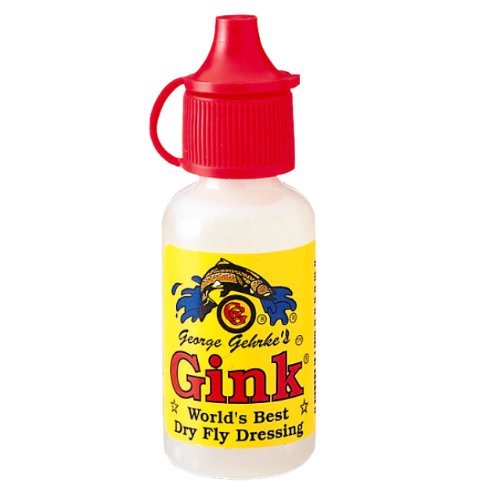 Price: Around $6
Gink fly dressing should be applied to dry flies. If done properly this helps the fly float and lay flat in the water. Do not apply the dressing to the hook or the fly can lay crooked in the water.
The Orvis Fly Fishing Guide Book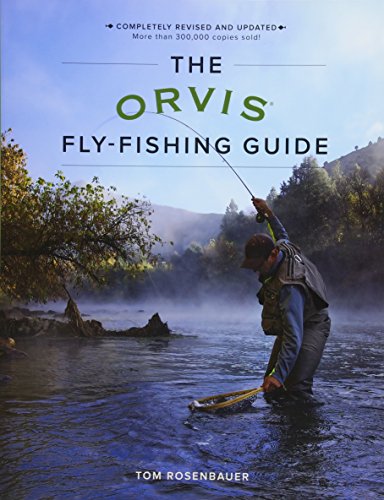 Price: Around $20
There is a lot to fly fishing and it is typically best to find a friend that will help get you started. If you are just getting into fly fishing it would be a good idea to read this book. It covers the basic information you need to know to start fly fishing.
Fly Fishing Complete Starter Package By Wild Water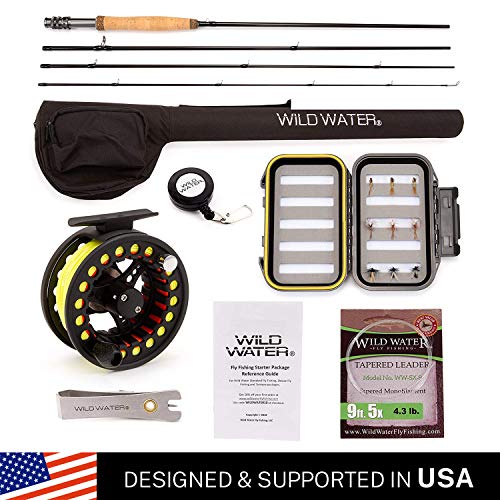 Price: Around $85
Fly fishing rod and reel starter package. This reel comes spooled and also includes backing leader and flies. This is a really great value and cost-effective way to get into fly fishing.
5X Leader Line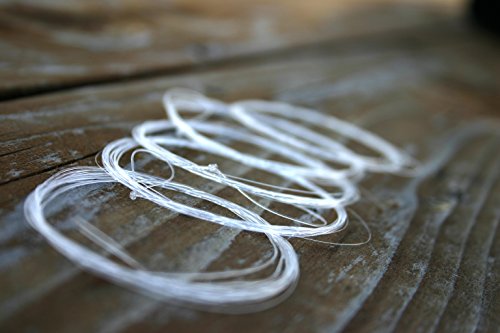 Price: Around $8
Leader line- 5X leader line is the best for most 4 or 5 weight rods. 5X is delicate enough to dry fly. 4X and 3X is good for heavier faster runs while Nymphing or stripping a streamer.
Fluorocarbon Tippet 5X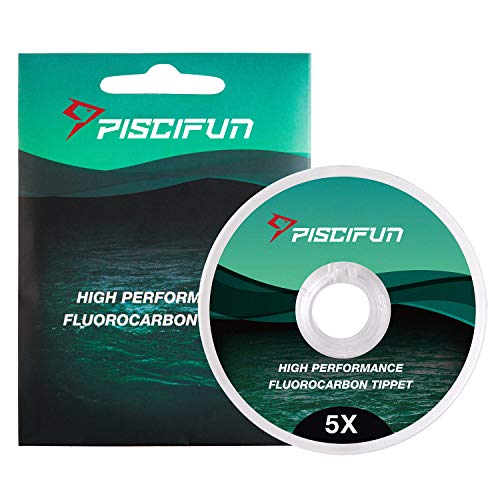 Price: Around $10
A Fluorocarbon leader line is the most expensive but is the best leader material because it is nearly invisibility to the fish and abrasion resistant.  Your fly line typically has a loop and you attached a looped leader by doing a loop to loop connection.  To attach the fly to the portion of the leader that has the tippet an improved clinch knot is the most popular.  As you change and retie flies the tippet material is shortened.  An overhand surgeons knot can be used to extend the existing leader tippet, without using a new full-length leader.  Leaders are typically 9 feet, once it gets to 7 or 8 feet you will need to add some more leader line.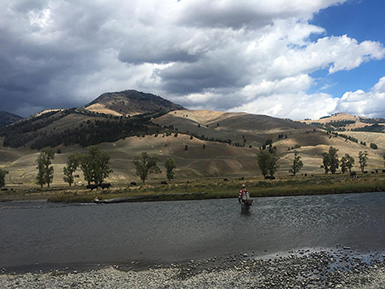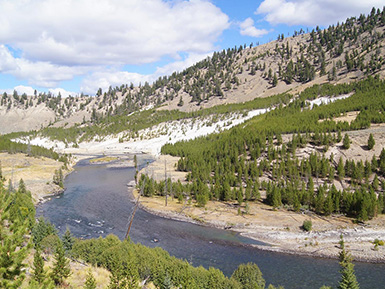 Thanks for visiting Global Fishing Reports. If you have any questions about trout flies or how to catch trout feel free to leave them below.

If you have any suggestions for top fly fishing baits and techniques, leave a comment below!
Captain Cody has worked on charter fishing boats in the Florida Keys, Virgin Islands and Alaska. Cody grew up in Pennsylvania and has also done extensive freshwater fishing including bass fishing tournaments. Cody strives to provide detailed information about the best fishing gear and tactics to help both novice and experienced anglers have a more productive and enjoyable time on the water. Cody also has a background in aerospace engineering and neuroscience but really only takes pride in being good at one thing and that is fishing!